Flora Fung, the artist behind Borneo Rocks; has been transforming rocks into whimsical and semi-realistic pieces of art for the last 20 years. She has had exhibitions of rock paintings at Sabah Art Gallery. From what started as a hobby, her aspiration is to be able to give back to the community through her paintings. 
Her favourite subjects are Borneo's wildlife which are adorable smiling orangutans, proboscis monkey, birds and elephants. Other cute cats and striking tigers is also part of Flora's passion.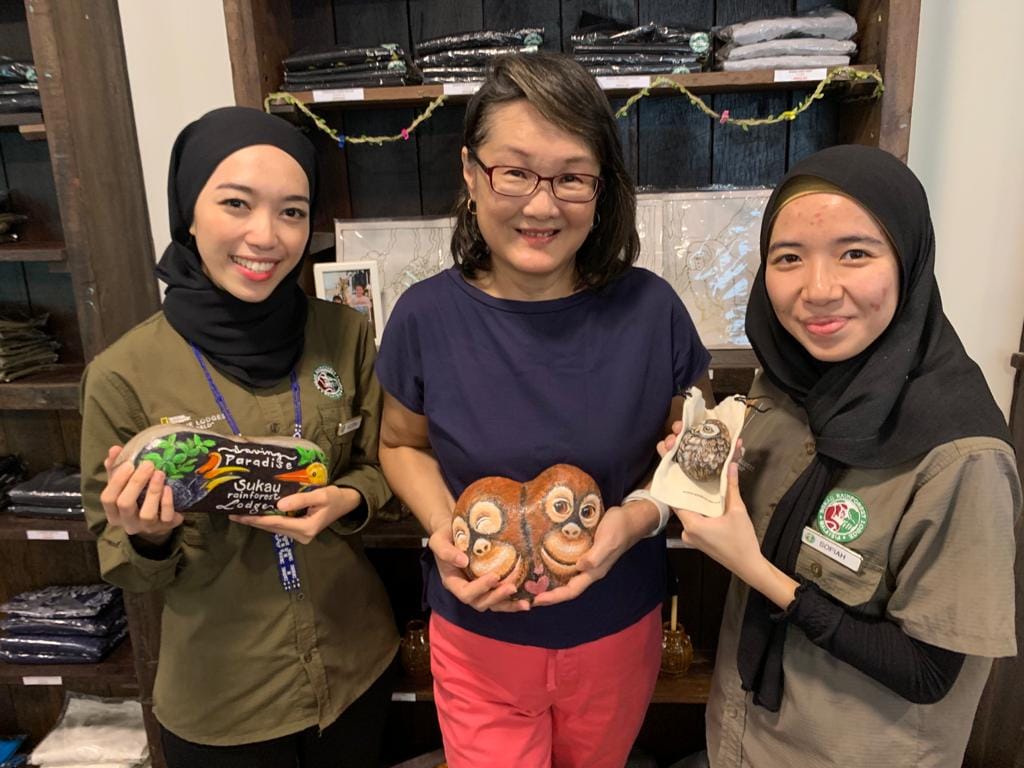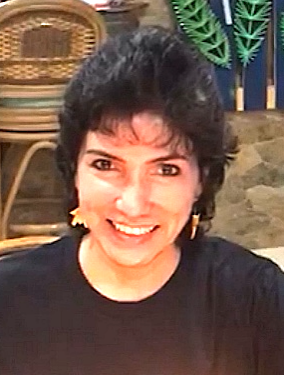 About Christianne Goonting
Tianne is a versatile artist and works in various mediums and styles; from delicate and detailed watercolors to outright bold and spontaneous abstract mixed media artworks. She is passionate about community eco art activities, installation art, and therapeutic art exercises and is experienced in organizing hands-on art and craft work-shops. 
Her rock art is an assortment of mixed media artwork featuring life in Sabah, North Borneo. Some are hand painted while others are decoupage work. 
HOW BORNEO ROCKS GIVES BACK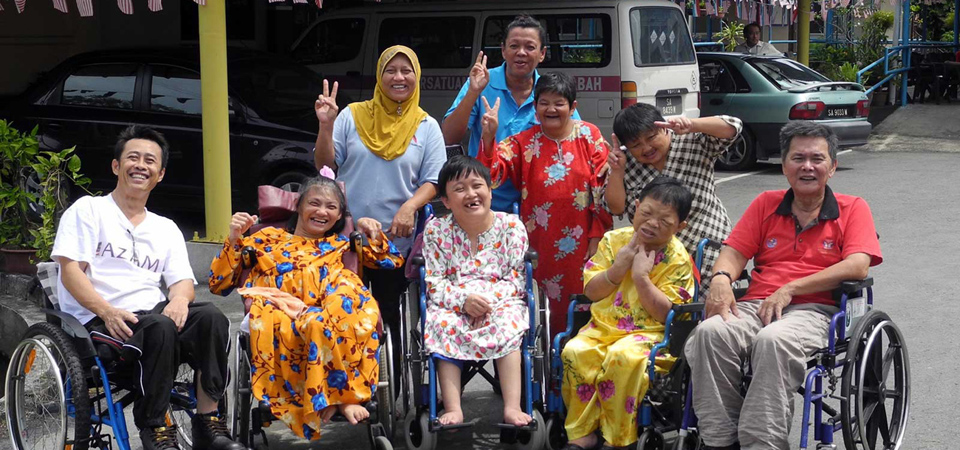 Each rock painting bought will be contributed to raising funds for Cheshire Home. Cheshire Home is a non-profit organization that provides care for people with disabilities to help them live independently and implement their living by exercising their rights.
How to care for the rocks?
While the use of quality acrylic paints and varnishes make each painting water-resistant and fade-resistant, please keep your painted rock in a dry and indoor environment, away from direct sunlight, for decades of enjoyment.
Where to purchase Borneo Rocks?
You can purchase Borneo Rocks by visiting Kadai@RDC or Kadai@SRL